In 1963, renowned San Diego Modernist Architect Homer Delawie, A.I.A. designed the Brandon-Beaver Building, located at 2800 Third Avenue in Bankers Hill. The medical office building was poised on the edge of Maple canyon with prominent views across the historic 1911 First Avenue Bridge, where it served the community for over 50 years. Over time, the building was infilled, overgrown with vegetation and became a visual blockage from the neighborhood to the canyon beyond. The building looked abandoned and the grounds became a hangout for drug dealers and the homeless community. After several failed attempts by developers to purchase, demolish, and develop the site, in 2017, the Partners of domusstudio purchased and renovated the building with the goal of maintaining the neighborhood scale.
While preserving the Mid-Century Modern Architecture, the new building achieves a sense of transparency. Interior walls were removed and windows were added to each side to provide clear views from the public street front through to the canyon. In addition to becoming the new home for domusstudio, the repurposed building has revitalized the neighborhood at the end of Third and Olive. From the bridge view, the structure has visually lightened its footprint by painting the base dark, giving the illusion that the building is floating over the canyon. It's not often that a building project subtracts, rather than adds to the built environment.
On the building interior, the structural steel and wood framed building was creatively exposed, revealing the truthfulness of materials and establishing the building aesthetic. Minimal walls were added back in, along with glass partitions, to enclose conference spaces while not sacrificing any canyon views. A grid of work tables was added creating an open, collaborative, and inspiring space for domusstudio architecture to serve their clients. On the exterior, the former concrete front yard was returned to nature through the use of native grasses, extending the canyon up and enveloping the building within the canyon.
Public
San Diego, CA
domusstudio architecture
---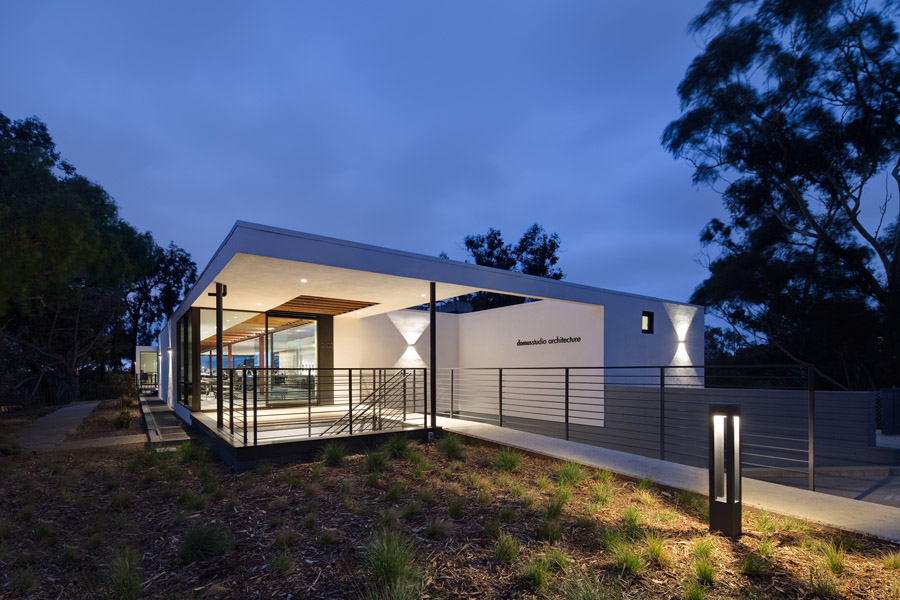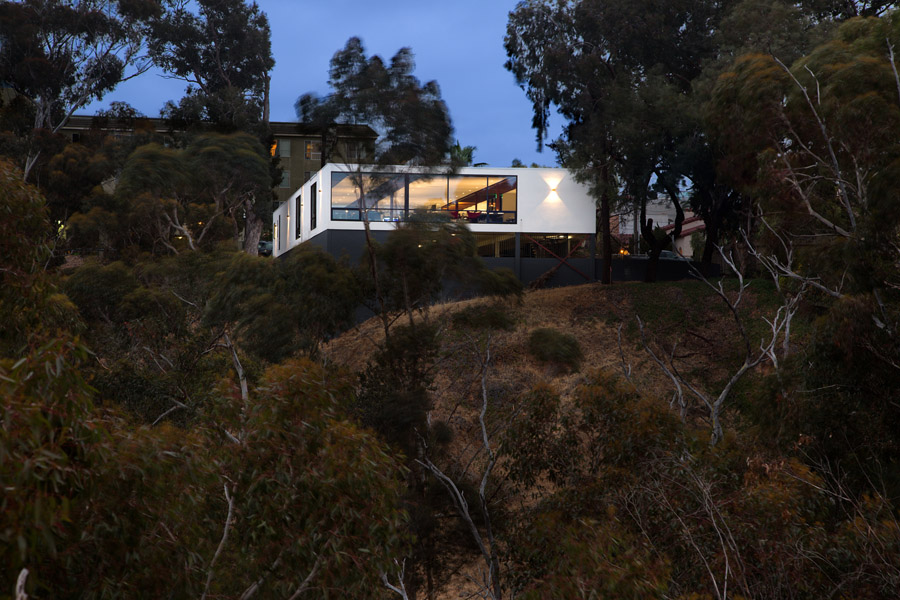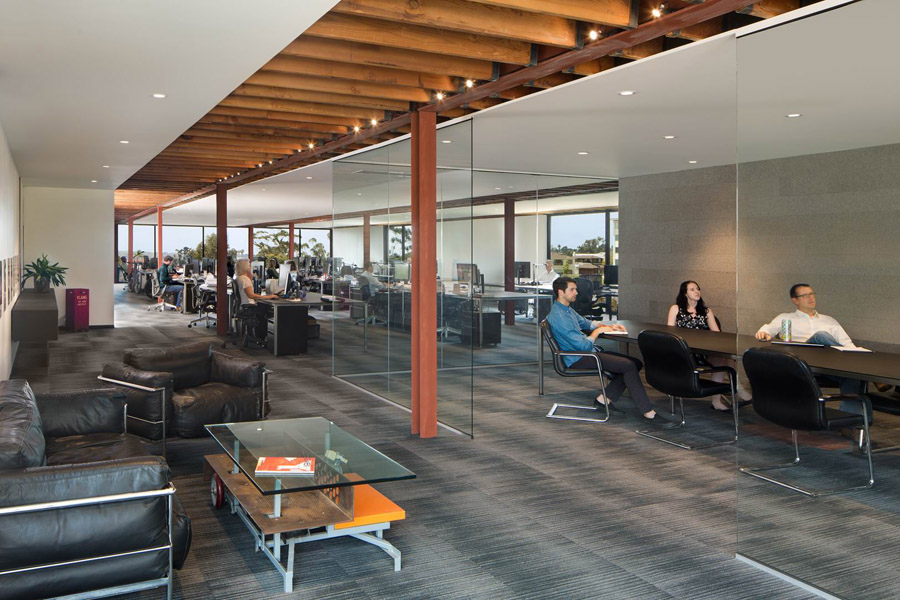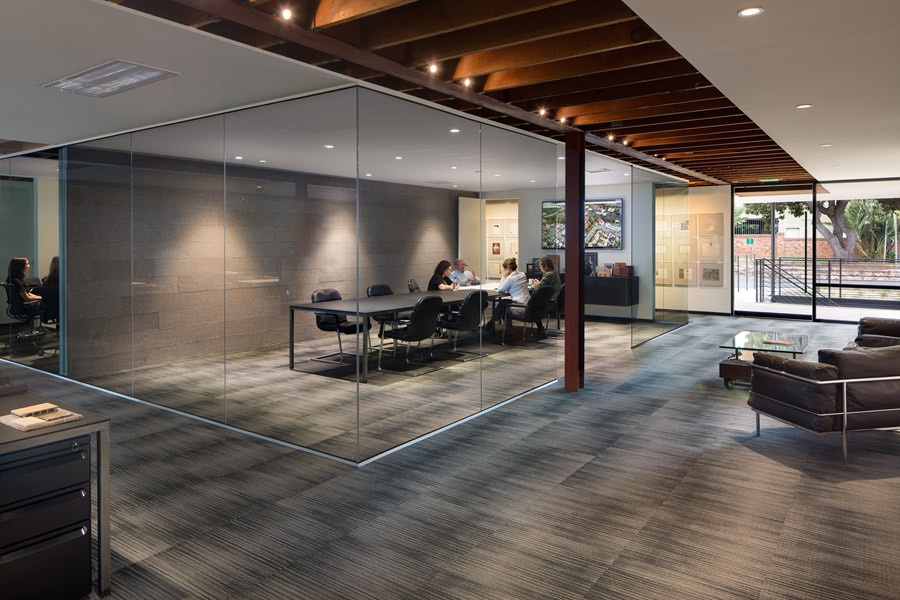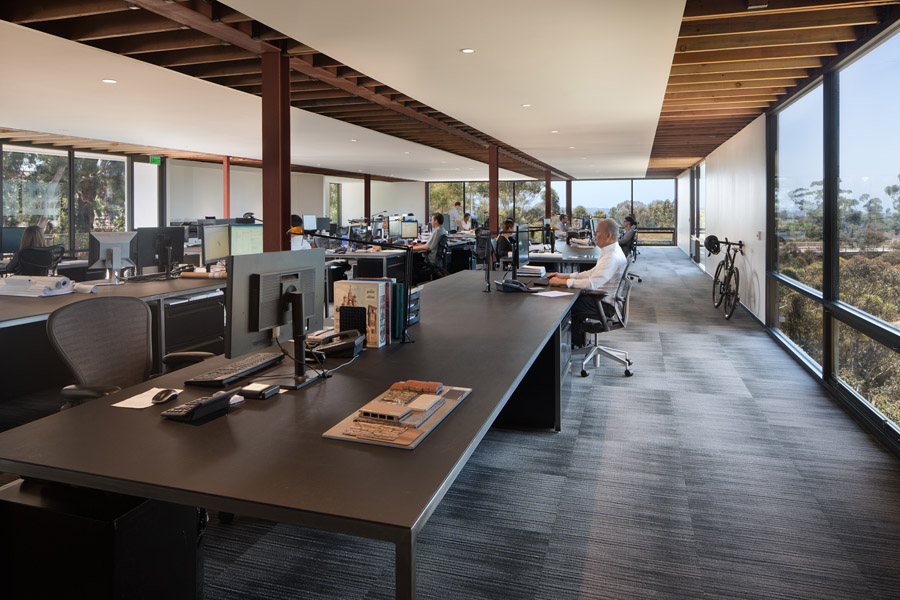 domusstudio architecture Before Photos:
---