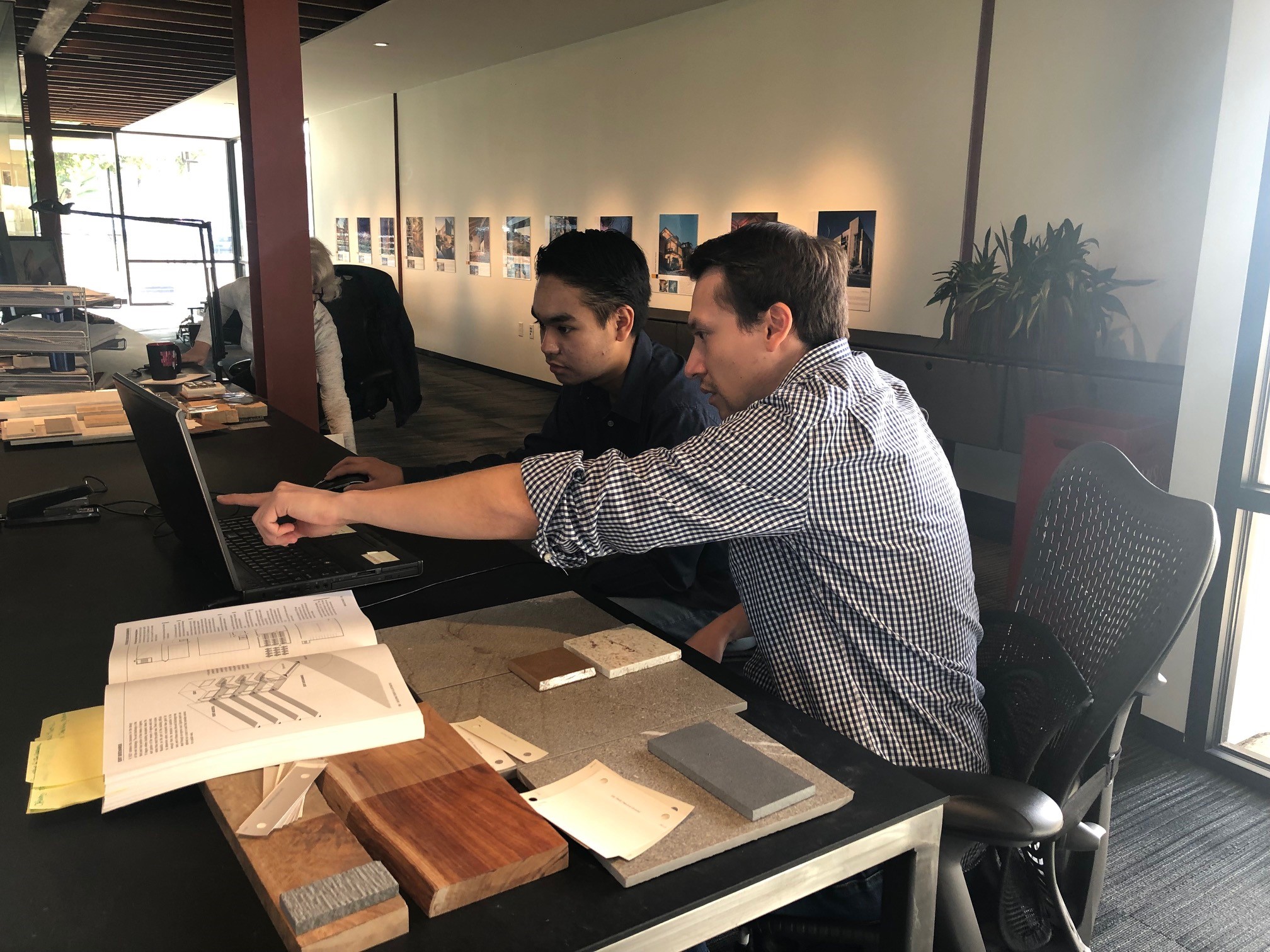 Last month we had a student intern, Xavier Aguon, from St. Augustine High School in our office. Xavier shadowed some of the employees at domusstudio and had the opportunity to work on a project of his own. Here is a summary of his experience this past month:
"During the month of January 2019, I was given the opportunity to intern at domusstudio. I had a wonderful experience and I was able to work with great people who were genuinely interested in teaching me about their profession. One new thing that I have learned about a career in architecture is that it is an all-encompassing profession. Unlike many professions that have straightforward agendas, the work of an architect is not straightforward. There is constant back and forth among architects and their consultants. Architects do not simply design buildings but have to ensure that their buildings work properly and are correctly built. While the process may be cumbersome and time-consuming, seeing a completed project in the physical world is a gratifying experience.
After my experience interning at domusstudio, I am still interested in pursuing a career in architecture. The experience I have gained at my internship has exposed me to the work of architects and has given me an understanding of what architects actually do. There are elements of work that I had suspected architects engaged in, such as the creative design aspect. What I had not expected was the amount of detail architects had to explain and how vital communication was when working with others. Building anything requires a great amount of persistence and dedication, but once a project is "complete", it makes the effort all the more worthwhile."
We wish Xavier all the best with his future!