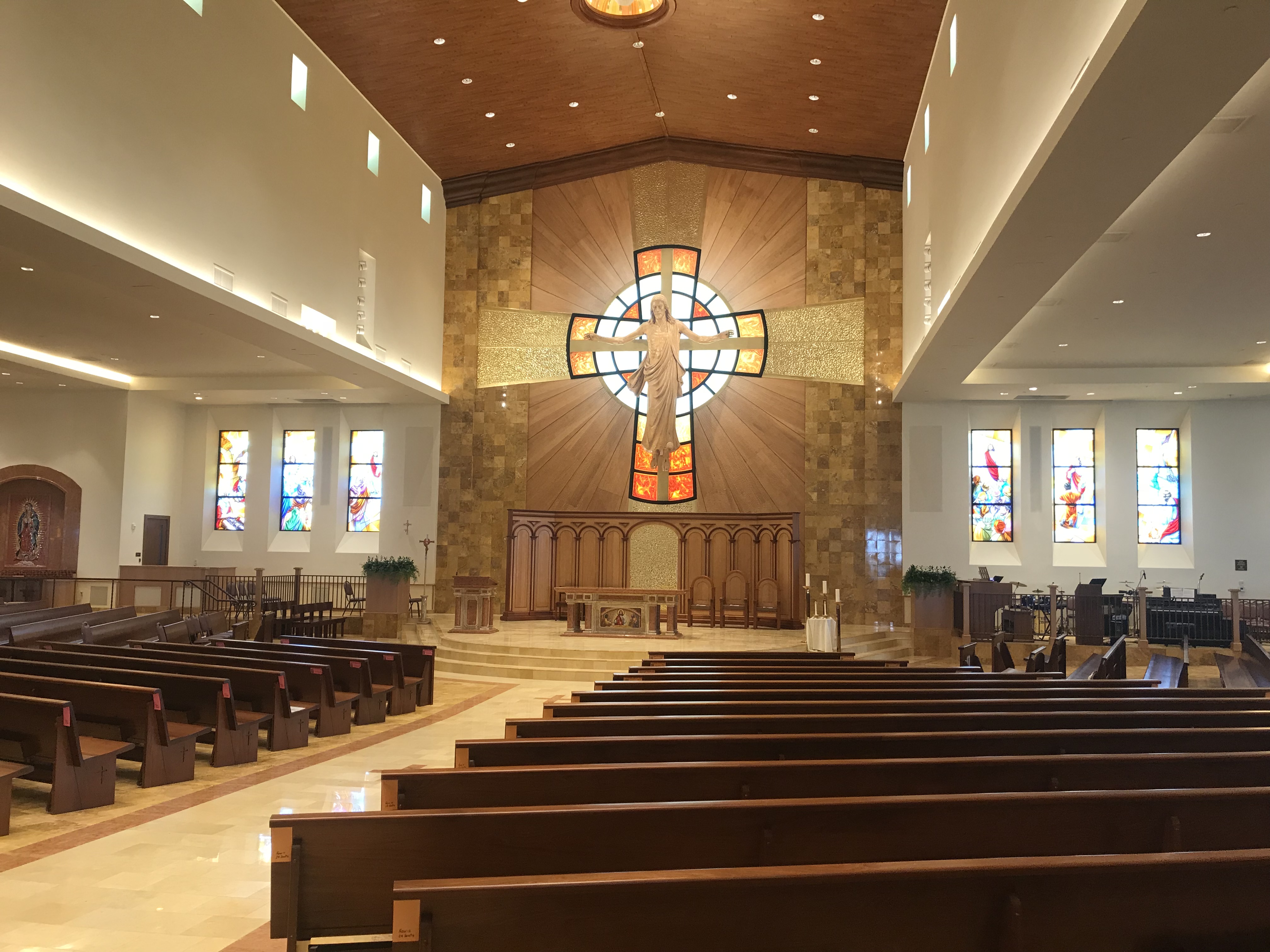 Last week the Church of the Resurrection in Escondido was dedicated by the Bishop of the Diocese of San Diego. domusstudio acted as the Construction Manager on this project, working with the Parish, Questar Construction and Kluger Architects. The Sanctuary was phase 3 of the Parish's campus project. The new Church is 19,800 SF total, seating 1,100 people.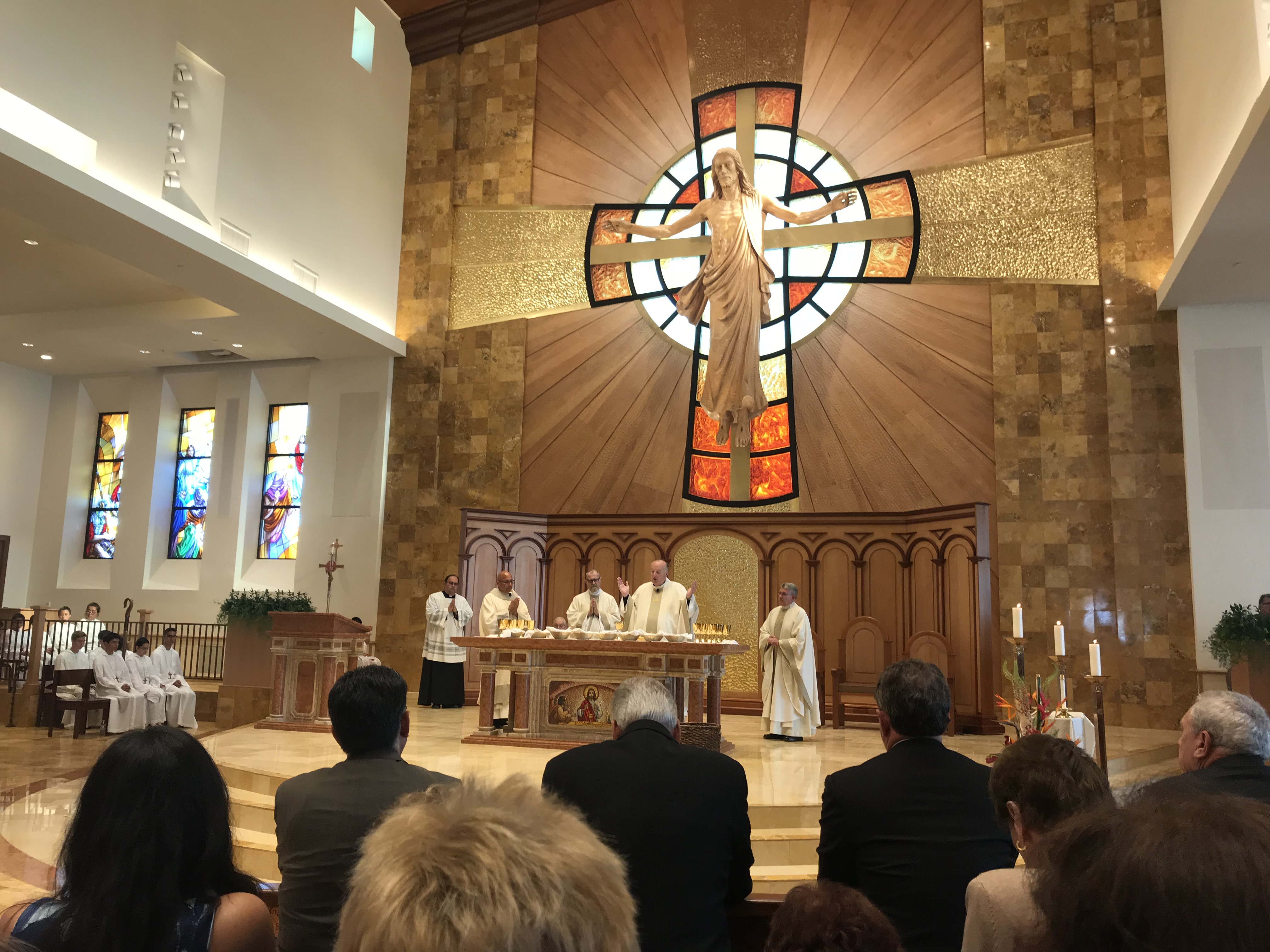 In Catholic Churches, the dedication consists of the blessing from the Diocesan Bishop. Here are some photos of the Bishop of San Diego, Robert McElroy, blessing the Altar.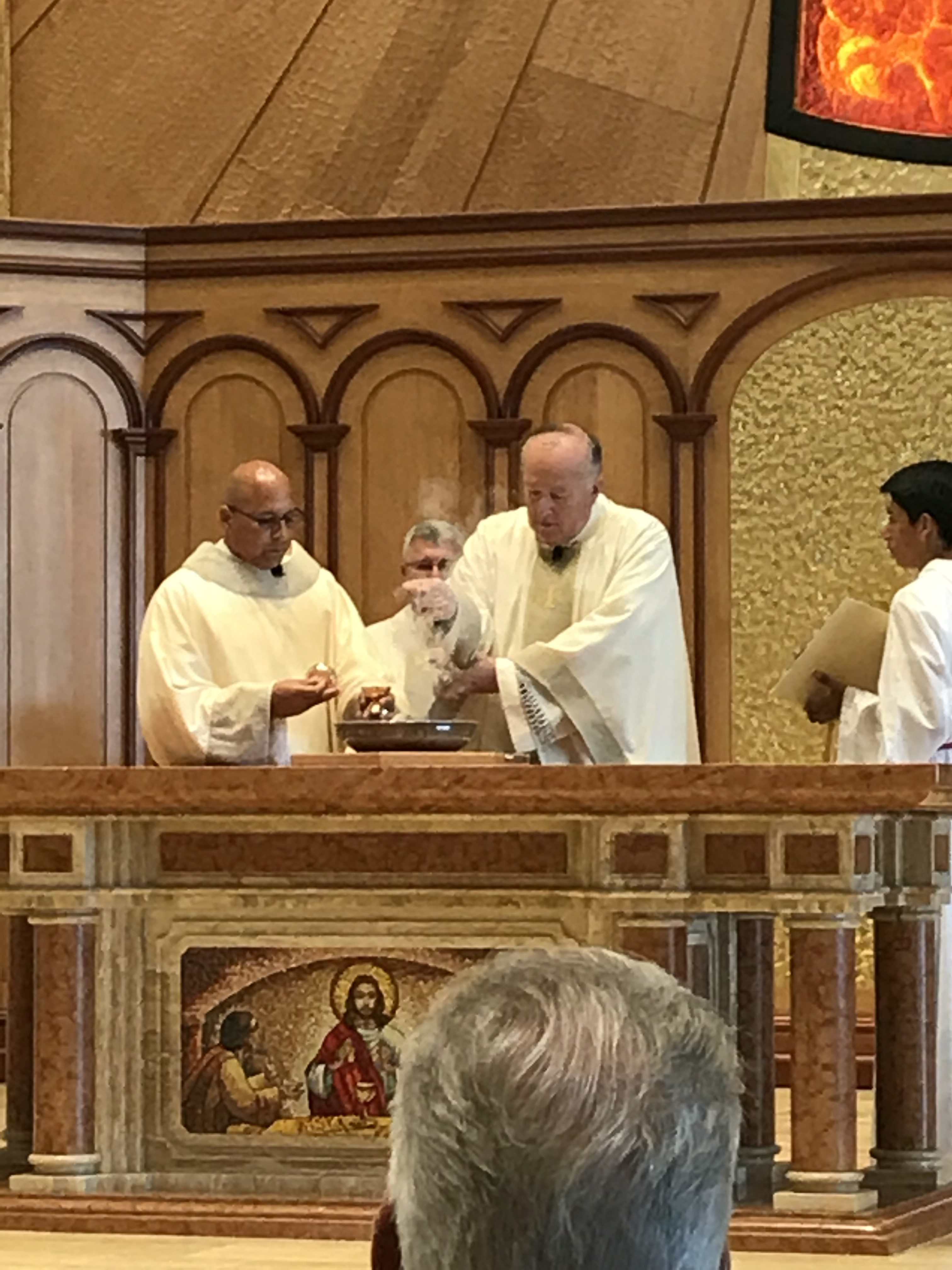 The liturgical pieces were done by Artesanos don Bosco in Peru, including the Reredos, Altar, Ambo, Baptismal Font, Stations of the Cross, Stained Glass Windows, Ambry and Front Door. These pieces were a combination of fused glass, carved wood, stonework, glass mosaics and carved wood.  Artesanos don Bosco are a group of Missionaries who train the local people of the Peruvian Andes in woodworking, stone carving, metal fabrication and glass making to create these beautiful liturgical pieces.  https://www.artesanosdonbosco.com/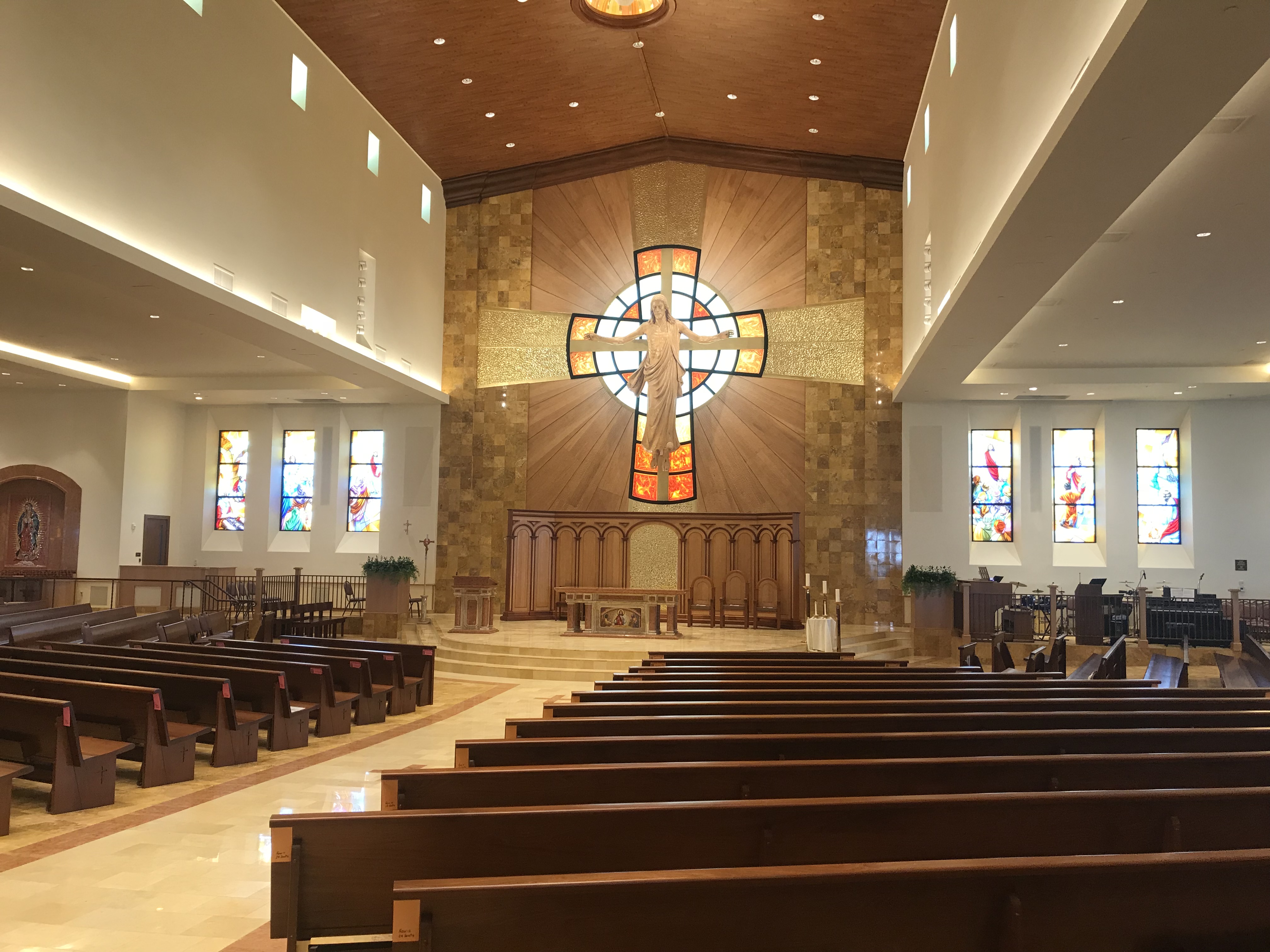 A fused glass Station of the Cross (one of our favorites, Mary embracing her Son)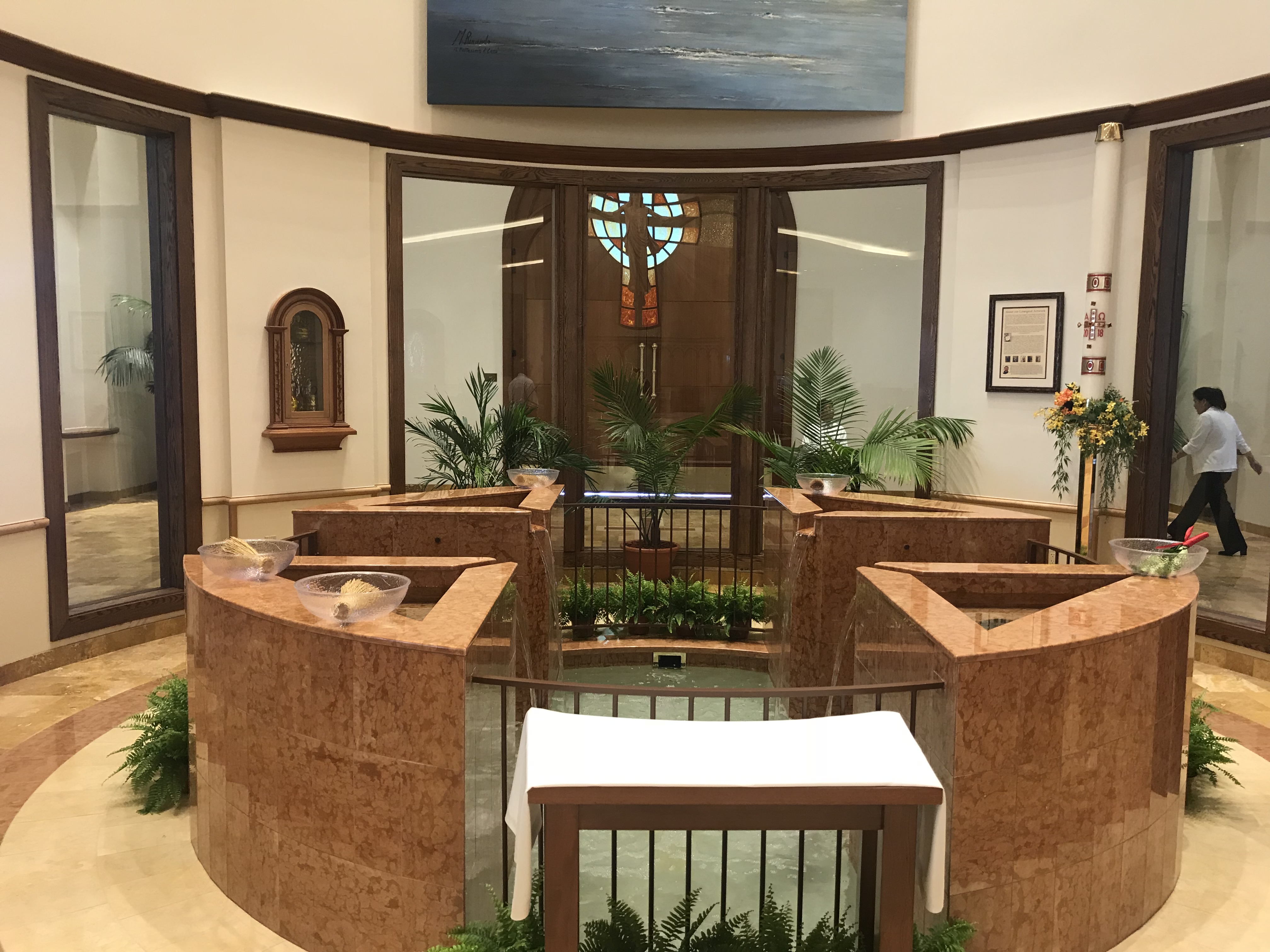 The Baptismal Font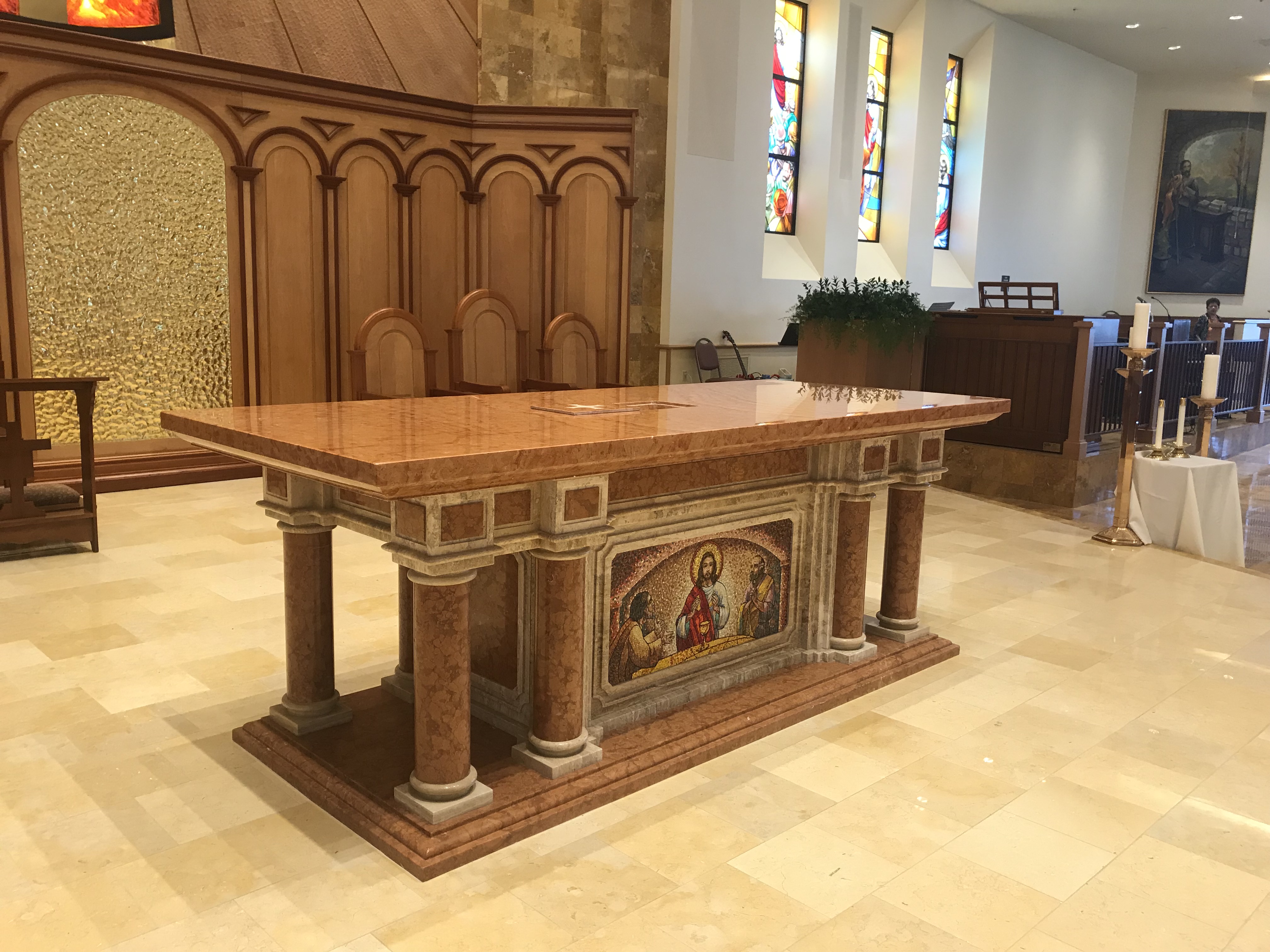 The Altar with a mosaic of the Last Supper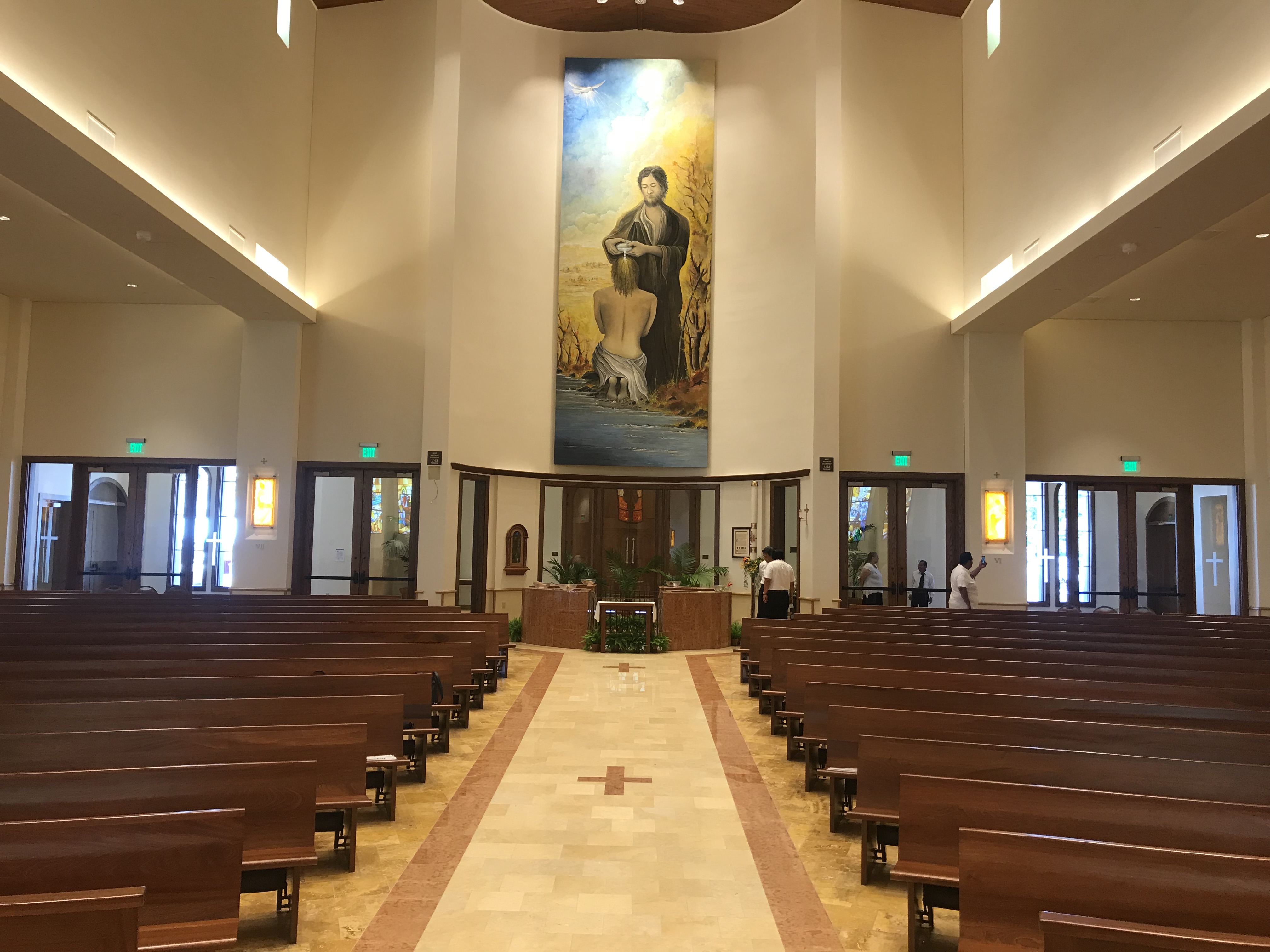 As the Construction Manager, we are able to lend our skills and experience to guide the design, construction and Parish teams to make sound and lasting decisions to maintain the quality and integrity of the worship space as well as stay on schedule and budget.