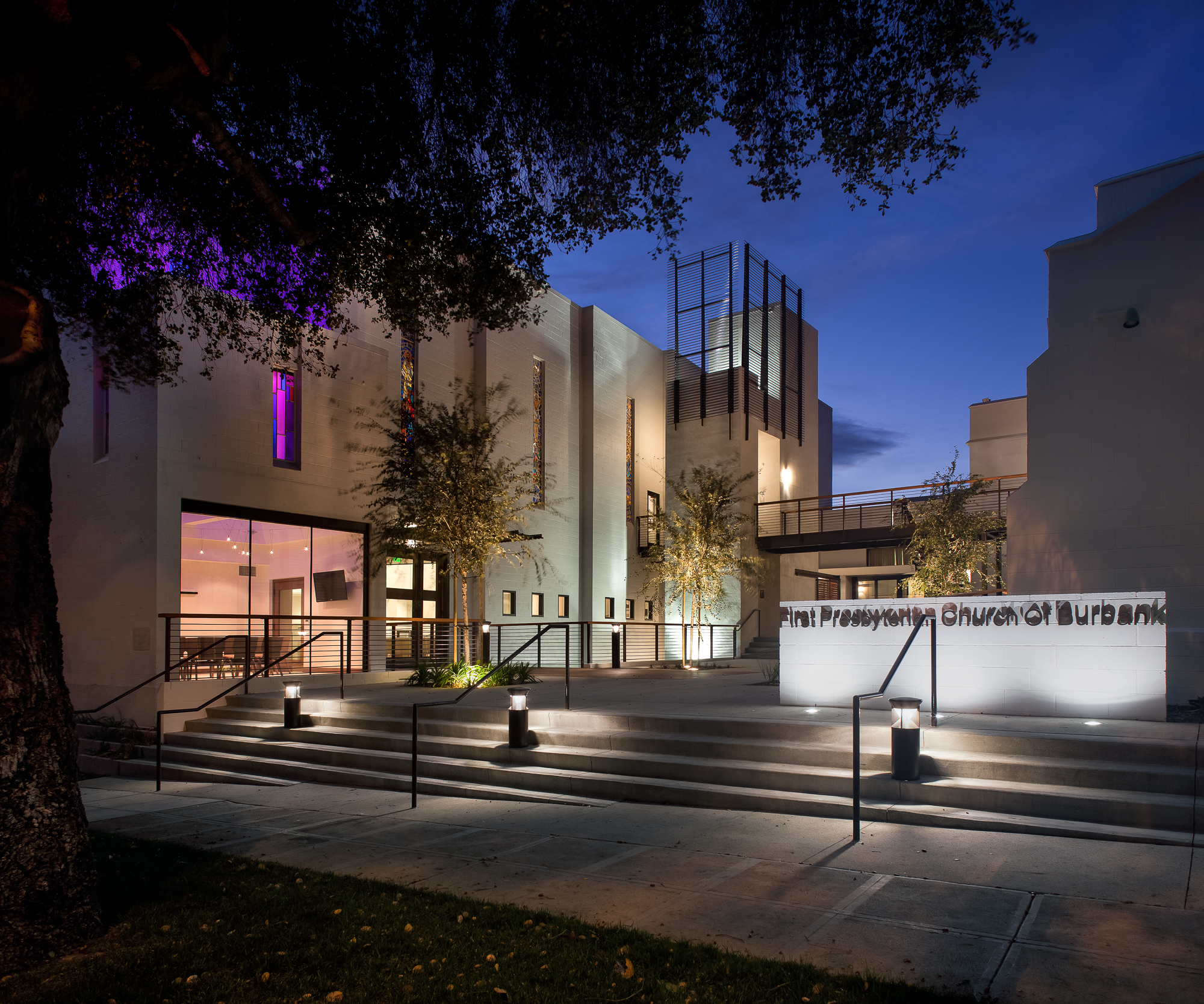 Members of the First Presbyterian Church of Burbank gathered Sunday, Sept. 25, for a groundbreaking event to celebrate the start of construction on a grand scale interior and exterior makeover. According to the church master plan designed by domusstudio architecture, the work will increase outreach and support ongoing growth at the nearly 125-year-old church.
Built in the 1950s, Burbank Presbyterian's current structure is a concrete masonry block building with two half towers facing the street. Here are some highlights of the remodel:
• A new entry will be farther back on the campus, providing a better transition from street activity to sacred ministry.
•  The existing entry, or narthex, will become a small chapel featuring clear glass and a new skylight that will provide an ethereal connection.
•  The church's main courtyard will be reworked for improved gathering space and ADA accessibility.
•  The extensive ADA upgrade also will include an elevator tower that will allow the church to utilize 100 percent of its facilities.
•  A bridge will be built from a new elevator tower to the upper levels of the two existing buildings, "providing an exciting three tier exterior kinetic courtyard," according to David Keitel of domusstudio architecture.
• New windows, skylights and light shelves will maximize the effects of natural daylight and minimize the requirements for artificial lighting for a more sustainable building.
•  The basement of the existing sanctuary building will be dug out on one side in order to create a lower-level outdoor courtyard for youth assembly.
Founded in 1986 as Dominy + Associates, domusstudio architecture is a San Diego architectural design firm specializing in sacred facilities, fire stations, educational buildings, senior housing and custom residential projects. For more information about projects and services, call 619-692-9393.