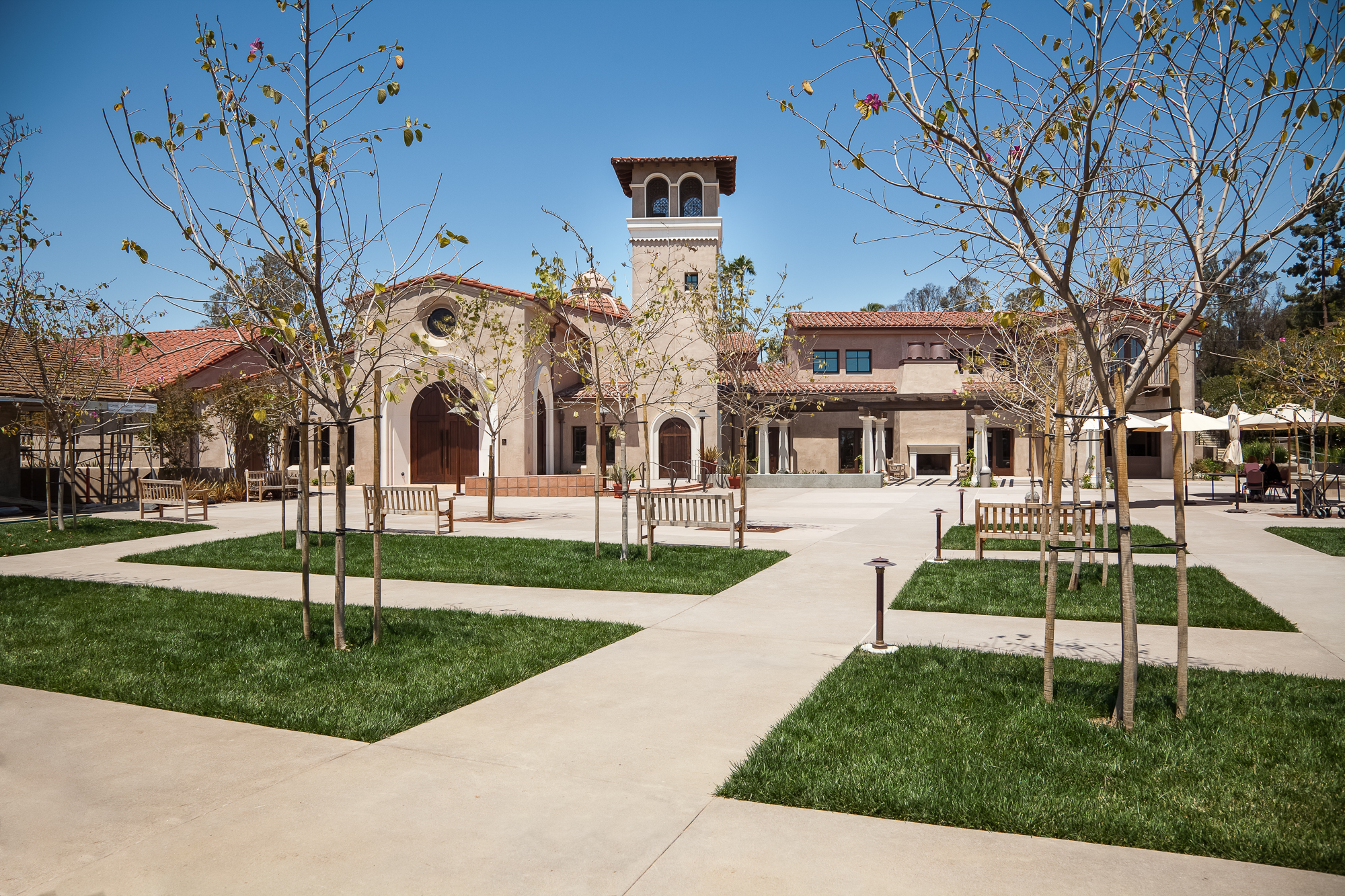 The Village Community Presbyterian Church in Rancho Santa Fe, designed by church architecture specialists domusstudio architecture of San Diego, has been honored with a 2011 Lily Award from the Rancho Santa Fe Association.
Presented May 12 at the association's annual meeting at the Rancho Santa Fe Garden Club, the Lily Award is intended to highlight work that embodies the high standard of architecture and landscape design envisioned by Rancho Santa Fe's first architect and Building Commissioner Lilian Rice. Senior Associate David Keitel accepted the award for domusstudio architecture, which was founded in 1986 as Dominy + Associates Architects.
The Village Community Presbyterian Church is a longtime pillar in the Rancho Santa Fe area, founded in 1956 and with more than 1,200 members in its congregation.
Dedicated in May 2010, after nearly two years of construction and remodeling, the Village Church today is distinguished by hand-made Spanish tile roofing and a 5-foot 6-inch cross, which sits atop a 42-foot dome adjacent to a 45-foot tile-roofed tower. A new courtyard setting is at the heart of the church campus, and the new sanctuary offers seating for nearly 600, with improved visibility and audibility from all areas.
In addition to its new sanctuary, Village Church design and construction also includes new offices for church staff, new Sunday school classrooms and a new playground.
Throughout construction, the Rancho Santa Fe Association never received a phone call of complaint from the community.
"It was our honor to be a partner with the Village Church and to maintain good neighbor relationships with the Rancho Santa Fe community," said Keitel of domusstudio architecture. "From an architectural and planning perspective, the Village Church design represents an anchor in the community, positioned as it is at the opposite end of the Village from the beloved Inn at Rancho Santa Fe. The building's Lilian Rice design blends nicely with the character of Rancho Santa Fe, and we trust Lilian Rice would be pleased and find joy with our architectural addition."