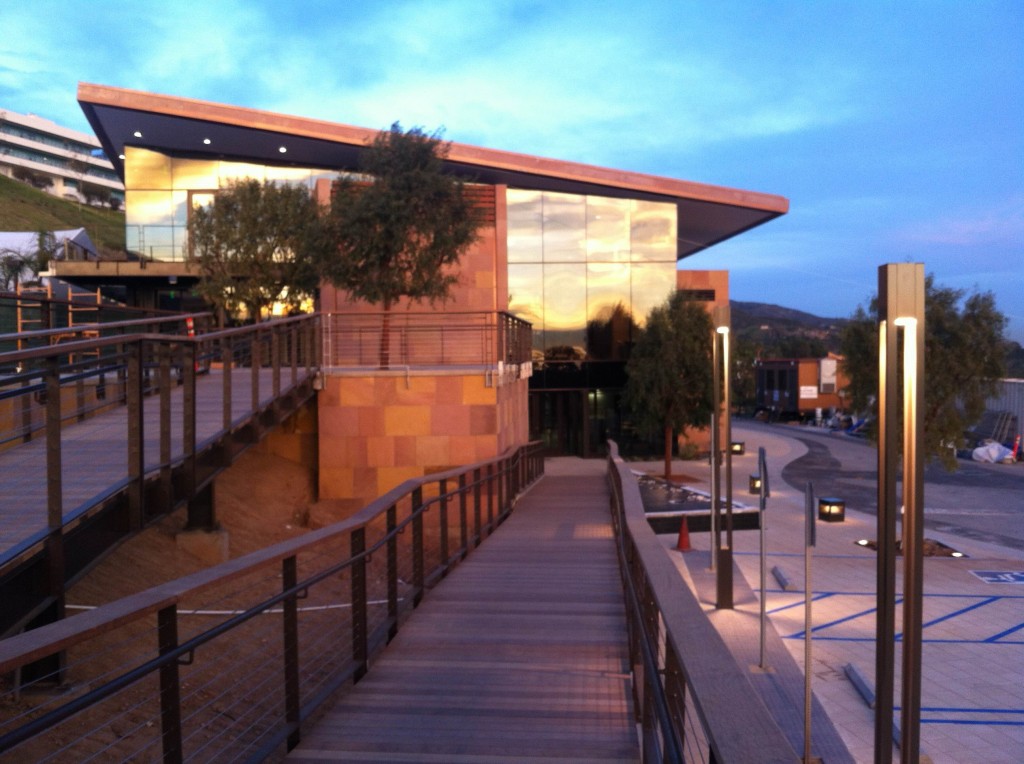 Six years ago, Malibu Presbyterian Church burned to the ground when the Canyon Fire swept through the community. Today, the church is under construction, and early next year, the congregation will celebrate the completion of the rebuilding process in their new sanctuary.
Domusstudio Architecture of San Diego spent a year designing the new structure, which utilizes the most current construction technology as well as features to improve the worship experience.
"Malibu Presbyterian is located in the stringent seismic zone, highest wind zone, and highest fire zone in California," said Mark O'Brien of Domusstudio. "This project presented some challenging components. It is rewarding to see it all come together throughout the design and construction process."
The structure incorporates stone-clad exterior walls, rated for two-hours of fire resistance, a single-sloped copper roof and non-combustible materials throughout, he explained. In addition to fire safety considerations, Domusstudio's team emphasized energy efficiency in the new design, using tinted laminated glass, high-efficiency lighting and mechanical systems to reduce the structure's carbon footprint.
Rev. Greg Hughes was at the church that morning on Oct. 21, 2007, when the fire raged over the hill. He and others there at the time grabbed documents and computers and got out safely. As they retreated, they saw embers ignite the steeple.
Since then they have worshiped first in borrowed space and then temporary structures on the site.
At the groundbreaking ceremony for the new structure in November 2011, he said, "The devil winds brought the fire that burned down our church. But that's not the end of the story," according to a Los Angeles Times report.
Today, the church can look forward to a new chapter.
In creating the sanctuary, Domusstudio's architects used walls of glass to play to the natural setting in the hills above the Malibu beach with views to Santa Monica Bay. The architects kept a contemporary, casual feel to their design.
They also wanted to make worship a memorable experience for the 64-year-old congregation, O'Brien said.
They are accomplishing that through state-of-the art arched theater seating, a high-end sound system and theatrical lighting, he added, noting that the Sanctuary Plaza level and lower level are "acoustically isolated."
Using resilient dampening isolators on the lower level's walls, mechanical ducts, lighting, fire sprinklers and other mechanical equipment will prevent sound from traveling from the Sanctuary floor down to the lower level where Sunday school will take place during worship, he said.
Charles Licha Construction of Pasadena is the general contractor for the project.
About Domusstudio Architecture:
Domusstudio Architecture (established in 1986 as Dominy + Associates Architects) is an award-winning firm practicing creative, sustaining, enriching design including sacred, educational, civic (fire stations/libraries), senior housing and custom residential projects. For more information, call (888) 939-9393.