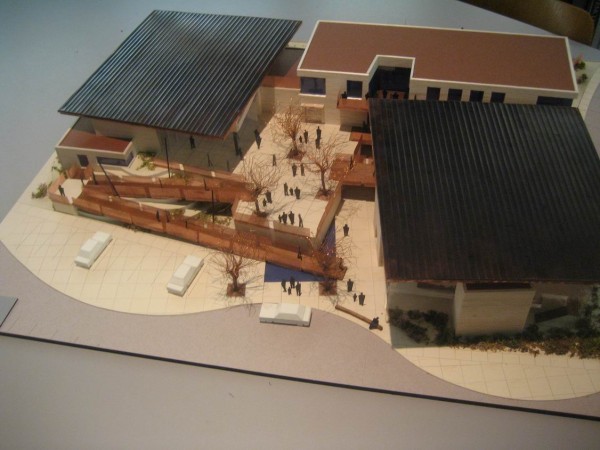 Domusstudio and Josephson Werdowatz & Associates team up for Malibu Presbyterian Church
We just announced the People's Choice award for RSF Village Church, and now we look forward to another church architecture project featuring domusstudio and structural engineering firm Josephson Werdowatz & Associates, Inc.
Structural complexity by JWA combined with concepts and creativity by domusstudio again will be showcased to dramatic effect, this time at Malibu Presbyterian Church.
Designed by domusstudio to be contemporary and light-filled, the view-oriented Malibu Presbyterian Church project will include two glass-themed buildings connected by a huge central outdoor terrace. The architecturally creative exposed structure will wow parishioners.
JWA and domusstudio have worked together on many projects over the past two decades. Most recently, the partnership completed the award-winning exposed steel sanctuary at the Village Presbyterian Church of Rancho Santa Fe. Domusstudio came up with the original concept and JWA came up with the solution on how to structurally accomplish the design idea. JWA is terrific at finding a structural solution that is architecturally appealing.
The domusstudio/JWA partnership took a similar approach more than 10 years ago at Irvine Presbyterian Church. The completed project earned the Structural Engineers Association of San Diego's Award for Excellence in 1999.
– David Keitel