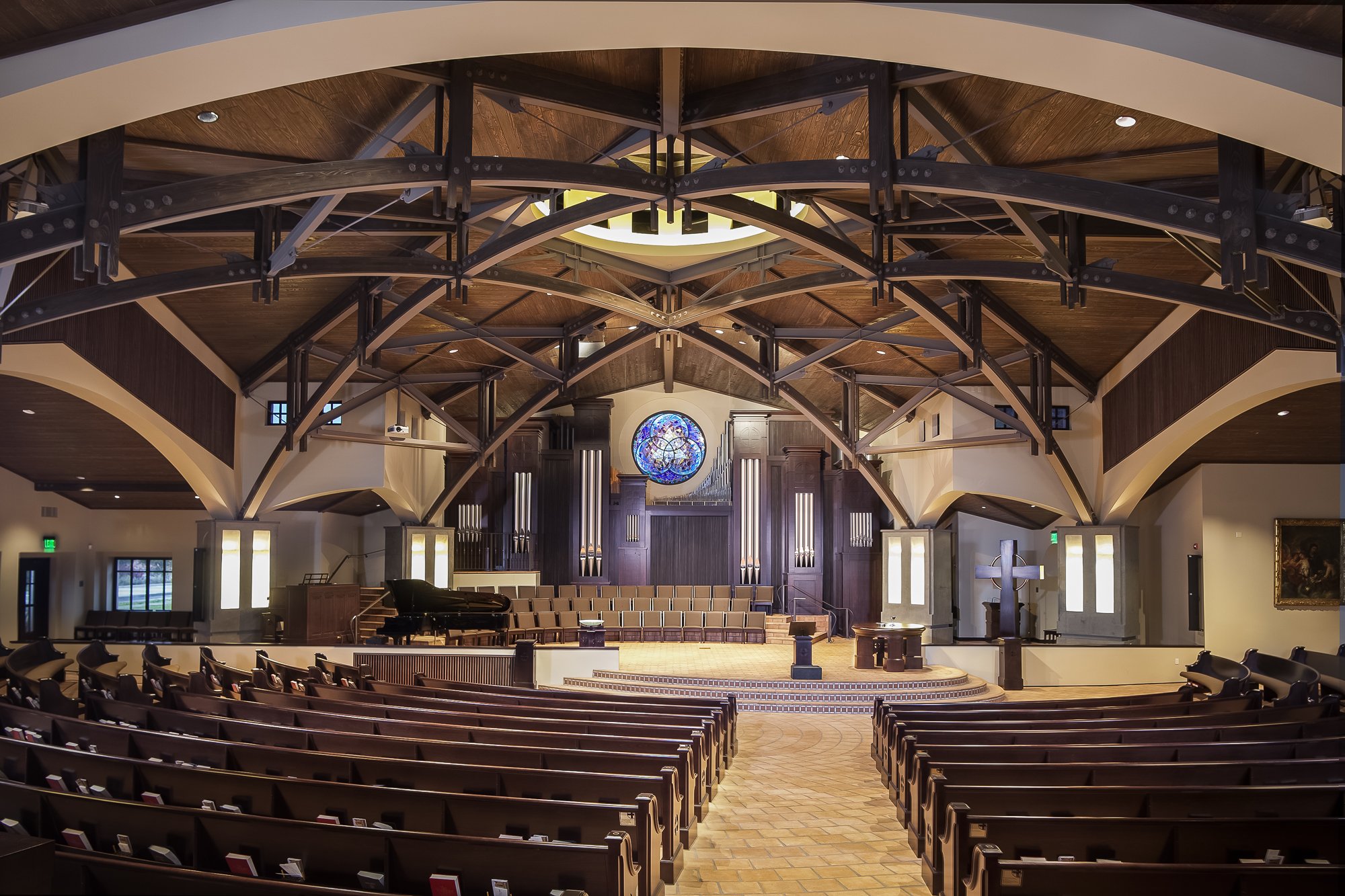 The structural complexity and creativity of exposed steel trusses crisscrossing the sanctuary of a Rancho Santa Fe church earned a People's Choice award for structural engineers Josephson Werdowatz & Associates, Inc., and project architects domusstudio architecture.
The 2011 Excellence in Structural Engineering awards were announced during the Structural Engineers Association of San Diego dinner meeting in Mission Valley on June 21. Following a vote of the membership, the Village Presbyterian Church of Rancho Santa Fe received the People's Choice award.
"We were the smallest building in the running for an award, but what I think members liked best about our project is the creative mix of architecture and structural engineering that is especially visible in the dramatic sanctuary," said Dan Werdowatz, principal structural engineer.
The project next will be submitted for consideration in the 2011 Structural Engineers Association of California awards event.
The project was constructed by ROEL Construction Company.
Last month the Village Church received a 2011 Lily Award from the Rancho Santa Fe Association. Presented May 12, the Lily Award is intended to highlight work that embodies the high standard of architecture and landscape design envisioned by Rancho Santa Fe's first architect and Building Commissioner Lilian Rice.
Founded in 1956, and with more than 1,200 members in its congregation today, the Village Community Presbyterian Church is a longtime pillar in the Rancho Santa Fe area.
Founded in 1986 as Dominy + Associates, domusstudio architecture is a San Diego architectural design firm specializing in sacred facilities, fire stations, educational buildings, senior housing and custom residential projects. For more information about projects and services, call 619-692-9393 or visit domusstudio.com.