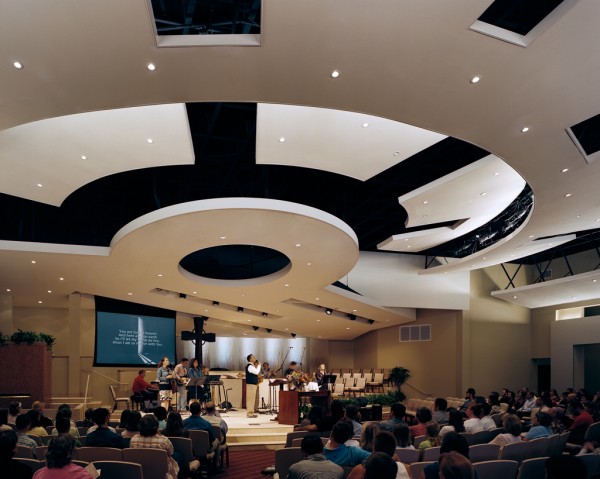 Part 2: Building reuse
By:   John Pyjar, Principal, LEED AP
Sustainable design and LEED (Leadership in Energy and Environmental Design) have been getting a lot of press lately.  This is the second in a series of articles intended to give building owners an overview of the sustainable design features which are the most practical and effective in the long-term reduction of building operating expenses and energy consumption as well as features that contribute to the long-term "livability" of buildings.
When building a new structure, what is the single most sustainable consideration that has the most cost impact?  I would say the answer would simply be to not build a new building.  Adaptive reuse, remodel and renovation of an existing building and site will have the least environmental impact and potentially save the most time and money.
There are many sustainable factors that building reuse will affect.
1.  Preservation of virgin land and avoiding potential environmental and habitat developmental impacts of greenfield sites.
2.  Reusing structural components minimizes the consumption of the natural resources and energy used to make steel, concrete or lumber products.  Also, these components are generally some of the heaviest items that go into a new building, therefore requiring the most freight costs and energy to ship.
3.  The use of existing developed sites will often require less regulatory review time, permit costs and development impact fees. However, existing sites may still need to be brought up to current ADA/accessibility, energy and storm-water quantity and quality control requirements.
4.  Existing developed sites usually already have the needed infrastructure, avoiding costly utility extensions and public improvements.
5.  Reuse and renovation of existing buildings extend their life, minimizing impacts to landfills due to building demolition.
6.  The reuse of existing construction materials minimize the off-gassing created by new construction products, contributing to the long-term well-being of the occupants.
For a number of clients, we have successfully given facelifts to existing buildings that have outlived their usefulness and function and transformed them into new energy efficient, aesthetic and functional spaces. Minor additions or alterations to existing structures can create a sense of entry, bring in natural light, or create a better sense of indoor/outdoor relationships.
At Mission Valley Church of the Nazarene, we converted an existing gymnasium into a contemporary worship space. While the "bones" of the building shell were maintained, the mechanical units, light fixtures and windows have been replaced with high efficient systems.  The relatively inexpensive acoustic clouds give an aesthetic focus to the space, transforming it from a simple box to a dynamic space with rhythm and visual movement.
If you are looking for an existing building to purchase or lease, it is helpful to enlist an architect early in the process to help you evaluate whether it will meet your program needs as well as give you some insight into potential design options.  An architect will also be helpful in giving you an idea of what upgrades may be required to meet current codes, so you can factor those into your budget.
While re-using an existing building can be a "green" design solution, long-term function must also be evaluated.  We have often provided master planning services for campuses where we recommended that some existing buildings be relocated or removed in order to develop proper site circulation, create more outdoor people spaces, or remove vehicular and pedestrian conflicts.  Short-term savings must be weighed against the long-term livability and function.
With creativity and an aesthetic design sense, an architect that understands your needs and building program can bring value to an end product that will meet and hopefully exceed your expectations.