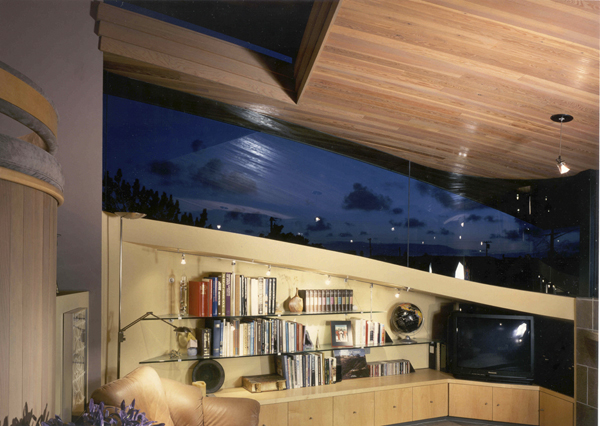 Part 4: Smaller is Better
By John Pyjar, Principal, LEED AP
This is the fourth in a series of articles intended to give building owners an overview of the sustainable design features which are the most practical and effective in the long term reduction of building operating expenses and energy consumption as well as features that contribute to the long term 'livability' of buildings.
We in the U.S.have become accustomed to living in large homes and having private offices or cubicles at our place of work.   What are the long term impacts to homeowners or business owners and the environment following this model and should we adjust our living and work expectations to be more sustainable moving forward?At domusstudio architecture, we have just recently downsized our lease space by 35%, giving up our  individual cubicles in favor of an open office design.  Going paperless has decreased everyone's need for file and desk space.  The result has not only been a substantial cost savings in rent and utilities, but we have created a more collaborative environment encouraging more of a 'team' culture.
For the last 15 years, my business partner – Lew Dominy – and his wife have lived in an 865 s.f. house in DelMar.  An award winning design where every square inch is utilized.
Let's consider some of the main sustainability implications of going smaller and having less square footage per occupant.
Energy Usage: Less area to heat and cool saves money for the user while decreasing the overall demand for energy.
Land Resources:  Smaller houses and offices preserves more open space and protects habitat.
Material Resources:  Less building materials are needed for construction.
Maintenance:  Less labor and resources are required to maintain smaller spaces.
Density:  Communities/commercial districts that are more dense limit urban sprawl and the associated impacts to transportation and utility infrastructure.
As our population increases, placing more of a burden on our resources, it's inevitable that we will need to adjust our living and work environment and expectations to be more efficient in the usage of space.   In lieu of constructing large buildings, where the budget constraints often limit the quality, I would argue that smaller buildings constructed for long term durability and energy efficiency is the more sustainable model.  Through good design, this trend can enhance our living/working environment and our quality of life.