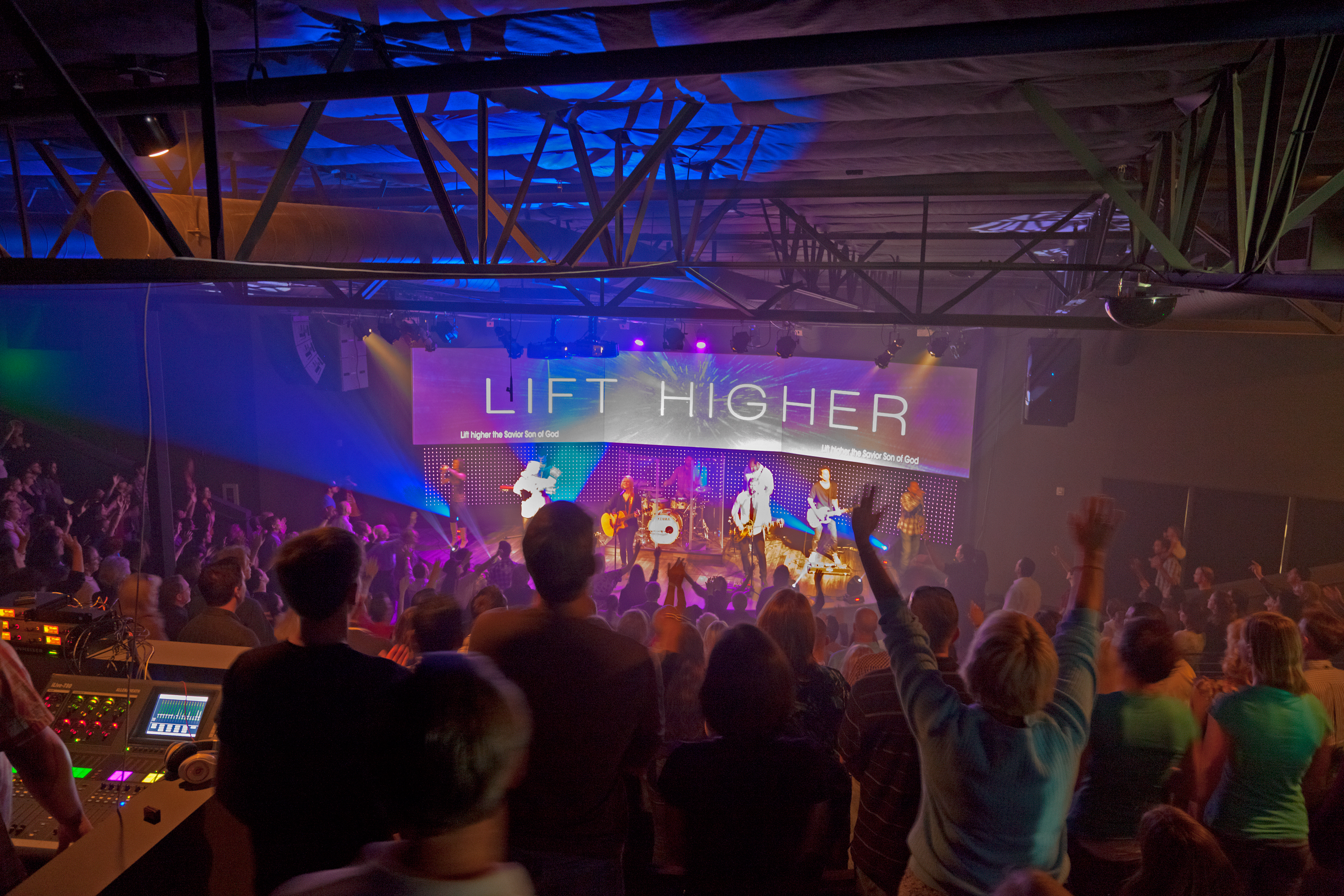 At c3 Church's north campus in Carlsbad, California, their goal was to expel any preconception of what a church was.
Fresh, Real and Powerful!  An Australian based church, rocks the North County.  In the Lobby we designed a "white blank canvas" which is transformed weekly by projecting images using gobos (theatrical lighting), creating a fresh transforming space visit after visit.  Complete with a Cafe, Book + Resource Center,  the Lobby is the social heart of the church – it is designed for interaction. Flexibility is obtained by the use of wire-mesh drapery, used to expand the Lobby and borrow space from the adjacent meeting room.  Inside the auditorium, there is stadium seating that creates an intimate venue for a large crowd bringing pastors/music team and worshiper's closer for a dynamic music and light filled experience, containing a fresh, current and relative message.
An exciting and colorful "KidzChurch" provides Christian education for children.  They are reaching out and connecting with young people and families where other churches struggle.  Their goals were to establish an approachable, exciting and vibrant worship environment, one focused on interaction, connection and engagement.  A church that has a culture and atmosphere of faith, hope and love.
What's your Challenge? Check out their website at www.c3sandiego.com