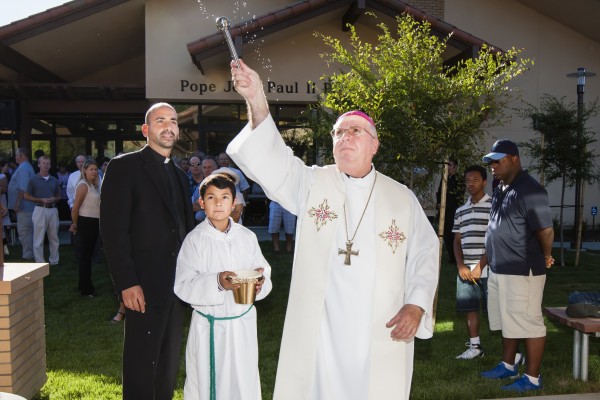 On June 29, more than 350 guests gathered as Ascension Catholic Church dedicated its new domusstudio-designed Parish Center. Built in 1985, the church is located at 11292 Clairemont Mesa Blvd. in Tierrasanta. Bishop Cirilo Flores, who will succeed Bishop Robert H. Brom when he retires as head of the San Diego Diocese next year, blessed the building.
Domus used the new courtyards to link the existing building and the new structures. "The parish now has a wonderful space for outdoor fellowship, as well as some smaller spaces for parishioners to meet and talk in small groups," Wayne Holtan, a principal with domusstudio.
The building, courtyards and site work have been designed for daily use, as well as the church's annual fundraising fiesta, which will take place Aug. 24-26.