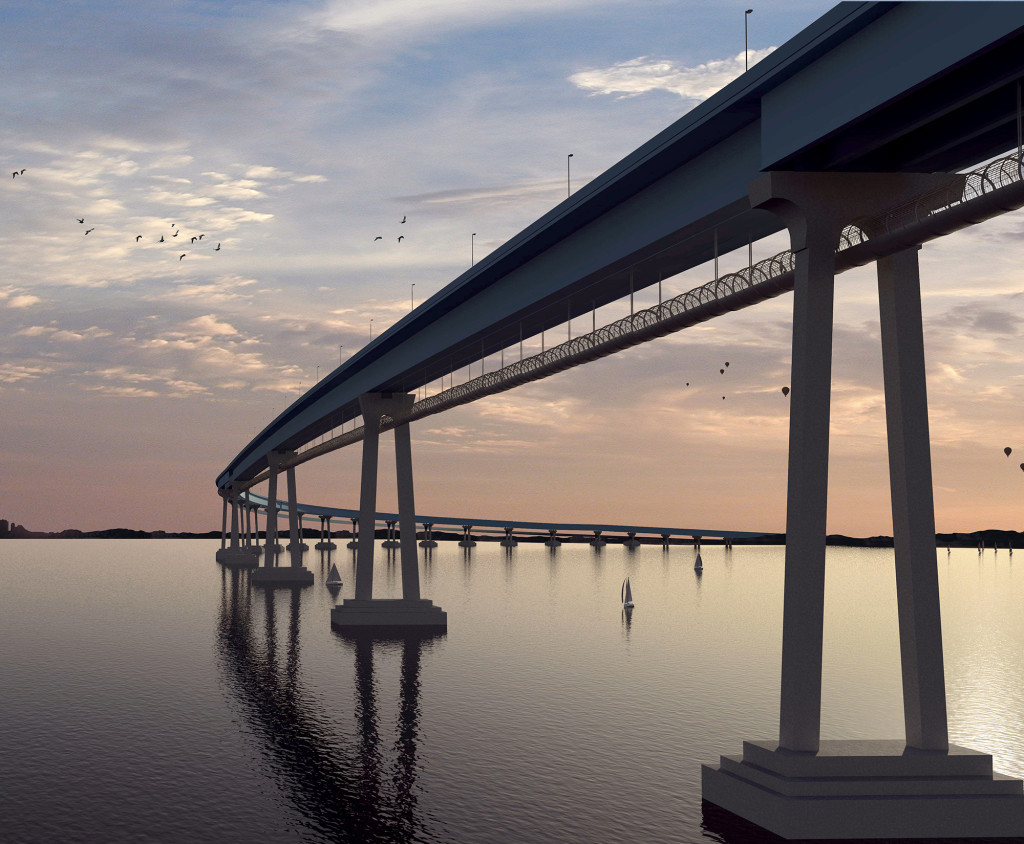 Lew Dominy first visualized adding a pedestrian/bike route to the Coronado bridge in the 1980′s. In 2014, his suspended tube design concept won the AIA San Diego Design Award for Unbuilt Architecture. This past Tuesday, the San Diego Board of Supervisors voted to spend $75,000 from the Neighborhood Reinvestment Program budget on a feasibility study to determine if the vision could become a reality.
Could domusstudio architecture leave it's fingerprint on this major San Diego landmark? We sure hope so.
Read more about it here.